Tradesns Customs Data introduction
Customs data is a detailed record of transactions by international trade companies
Tradesns collects import information from 80 countries around the world for a maximum period of more than 10 years, and now has more than 1 billion import and export transaction data. On the basis of analyzing the current situation of international trade development, for member to provide multi-dimensional, multidimensional statistical analysis. And through a new way of information display, to help enterprises quickly and accurately intuitive understanding of foreign trade situation, grasp of international market changes timely, effectively open up overseas markets, accurate monitoring of peer dynamics, quickly find suitable own quality buyers.

Focus on foreign
trade business data collection
Business data

for major global trading
countries
Import data

procurement records and
accurate contact
Buyer

person in charge
name
,titlemailbox
Company

computation
of massive
data
Massive Data

Cloud Storage of Massive
Data Calculation
Cloud Storage
The Value and Application

Precise positioning of global buyers
Discover the right customers for you
from a global customer
base to match your goals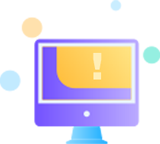 Global buyers trade chain monitoring and early warning
Monitor the dynamics of
buyer partners Grasping foreign trade
business opportunities.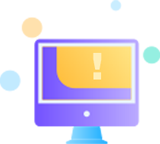 Background intellgent portrait of global buyers
Deep excavation of enterprise background
informationStereoscopic display
of target corporate image.

Accurate positioning of the person in charge
Find the right person and do things easily
Find the wrong person and waste your time.
business opportunities.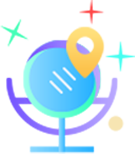 Trade contributed
Exclusive development of "point-to-point"
trade facilitation services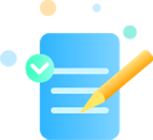 Global Trade Competition Intelligence Monitoring
ake control of market
changes Understand the development of the industry
80countries,
2billions transcation data
80millions buyers
TradeSNS customs data
Product keywords
Macro-analysis
Trend change
market environment
Marketing cycle
Procurement area
HS codes Company names
(Create a reasonable enterprise data model to save customer development time)
More screening conditions
By Analyzing Customs Database Monitor all
suppliers of importers
Global buyers trade chain monitoring and early warning
Deep Mining of Enterprise Information
Data collection
Background intellgent portrait of global buyers
Full display of enterprise information
Global buyers Precision owner positioning
Connecting major social platforms
Identify contact information
Using Search Engines/Connecting Global Social Platform
Customs Data

Inter-American Customs Data:
Eastern European Customs Data:

Asian Customs Data:

European Customs Data:

African Customs Data:

Middle East Customs Data:

Oceania Customs Data: